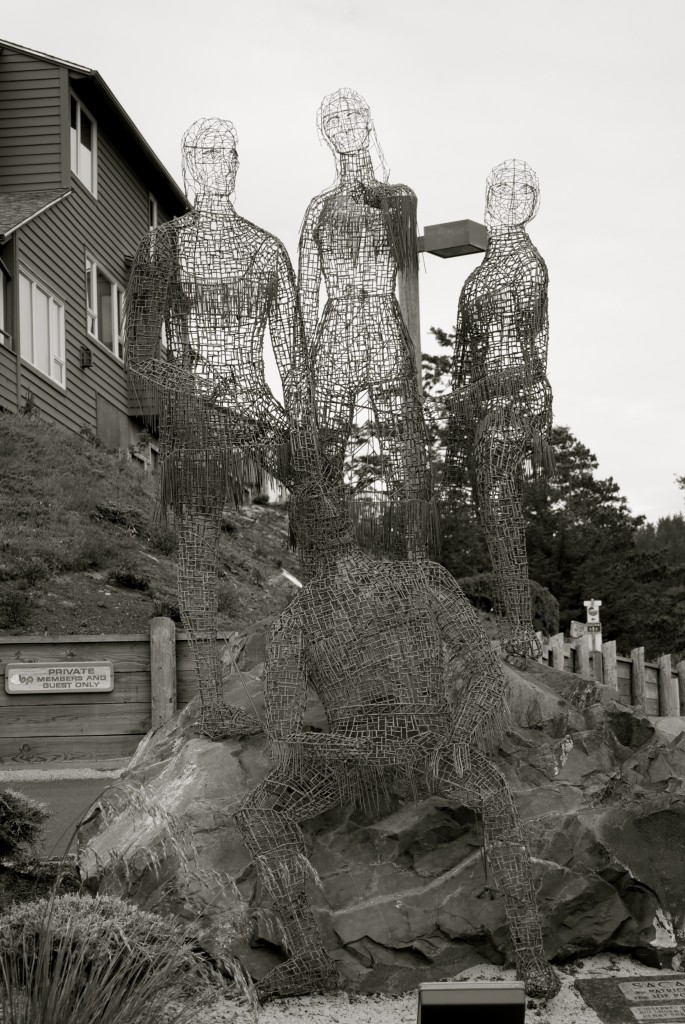 Pictures really don't do this sculpture justice. It's pretty much perfection in real life. (In my opinion, of course. And since I am an astute art scholar – take heed. Ok. I'm not. But this sculpture touched me (not literally) – and that's the point of art, right? To make someone feel something? Mission accomplished!)
I love the ethereal nature of this piece – it's open and airy and see through – I loved that it offers a ghost-like quality of these great adventurers, allowing their spirits to live on in the modern world. It made me stop and think of them and reflect – if only for a minute – on how their explorations shaped where I now live.
When we told Kenny's parents we were moving out here, I remember his father remarking that there's gotta be some pretty neat historical sites / trails dedicated to Lewis & Clark. He's right (I am now picturing him celebrating back in Warrington because someone typed on the internet for the entire world to see that he was right. Hahaha!). I stumbled upon this nifty little website which offers Explorer Guides that help you plan your very own Lewis & Clark adventure. (I can hear my parents whipping out their GPS to plot one now to fill the rest of their days in Oregon.) I love historical sites (super cool gal right here!) and I am going to look into exploring some of this stuff – could make for some nice summer activities. (I fully expect Kenny to suddenly and mysteriously have all summer weekends booked with work travel now. Hahaha.)
Next time I go to Cannon Beach, I will have to get the right angle. This shot doesn't show that Sacagawea is pointing towards the ocean, and that angle is a special one. We were blocking "traffic" (and by traffic I mean one car) so I could take this picture, so I felt rushed.