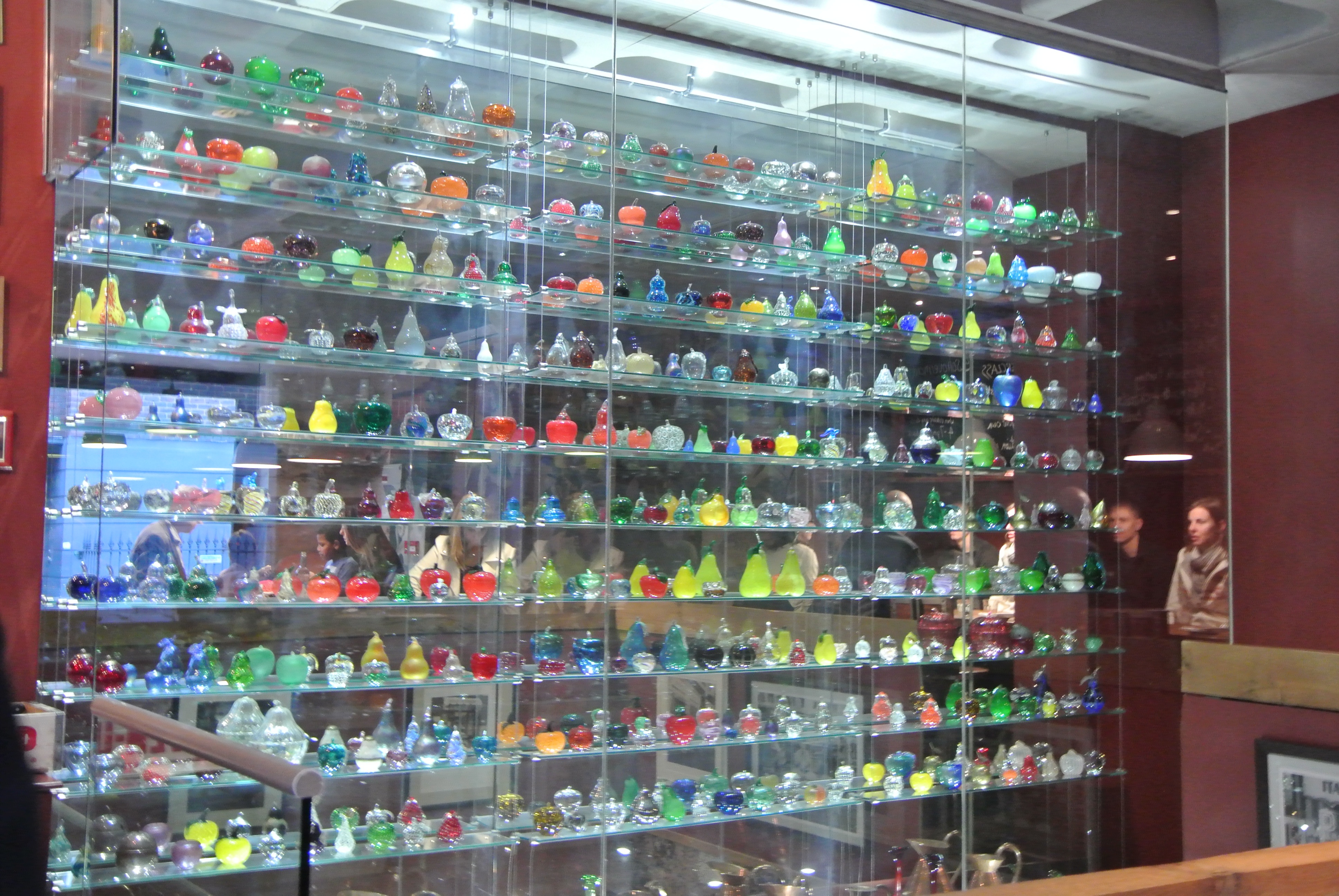 The best meal I had in London was at Mele e Pere (a London trattoria in SOHO), courtesy of my savvy U.K.-based friend and business partner. He's Italian by birth, and much of his family still lives in Italy. His restaurant choice proves he knows the sustenance of his people. It was really special, all around.
Amazing food aside, they had homemade vermouth. I had never partaken, but had a glass with our starters and it was delicious. Amazing food and homemade vermouth aside, the space was sharp. You enter upstairs are are greeted with a wall of colorful glass apples (mele) and pears (pere) and a few hightop tables. When you descend the stairs (Gorgeously tiled stairs, I might add. Sad I didn't get a photo.), you are greeted by a rustic sideboard that doubles as the cashier's station. To the right, there's a fully stocked bar. And just ahead, are a number of rustic table tops and industrial stools and chairs. Exactly my design taste. I wanted to make an offer to take all the furnishings and decor home with me. Considering a regular suitcase is at least $25 to check, bringing furniture from London to Portland would have been *slightly* cost prohibitive. (Never mind crazy.)
If you're ever in town, I highly recommend a visit! You won't be disappointed.