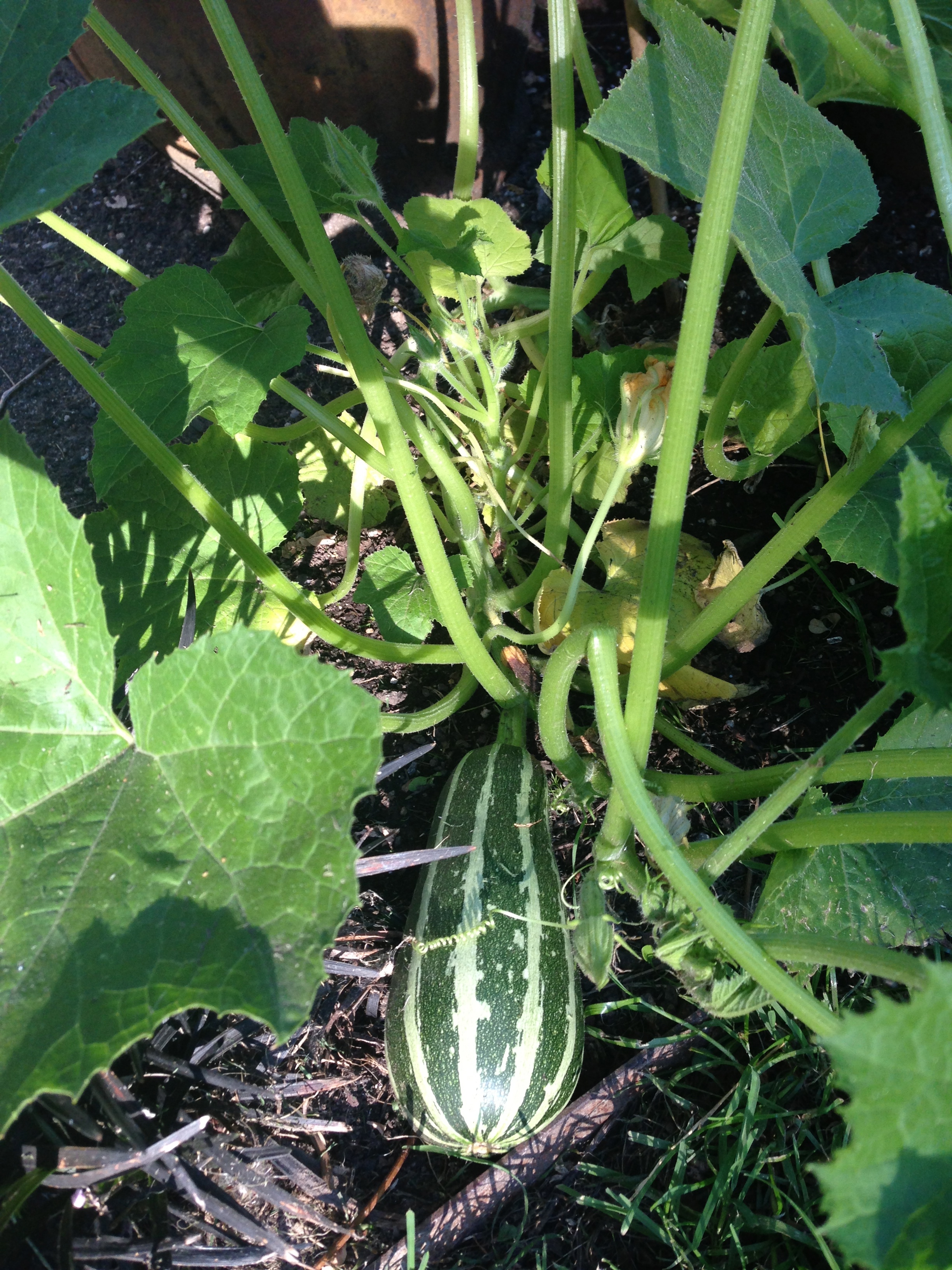 The tomatoes won the battle of zucchini vs. tomatoes this year. I decided to rip out the zucchini and save the tomatoes about two and a half weeks ago.
Judging by the size of the zucchini plant on the side of the house in, and considering how big it is to how many zucchini I have actually gotten from the plant  (that would be one!), I am glad I did it. I started having nightmares of being overrun with zucchini to the point that I imagined my frantic self baking a million loaves of chocolate chip zucchini bread for favors for my brother-in-law's wedding in the Fall. And since baking (well) isn't my scene, that'd be bad for all involved. Ironically, we're now halfway through the summer and I only have ONE zucchini to show for it. Hahaha. Figures.
My tomatoes are doing well, and since they are a fan favorite in this house, it was the way to go. I am really the only one that eats zucchini, so three plants had the potential to be overkill. That is, if they ever pollinated and produced!
Here's the lonely star of the zucchini show so far.