In this post, I mentioned that Grace and I planted some veggies in the garden beds next to our house.
We went to the store and picked some stuff out while Gavin and Kenny were at a birthday party a few weeks back.
We decided on:
Tomatoes – lots and lots of 'em! One roma, one cherry and three grape.
Green bell peppers – one plant
Corn on the cob – one plant. Grace picked this and I went for it just for kicks. If I actually grow corn on the cob, it will be the funniest thing ever.
Strawberries – two plants
Broccoli – five plants
Walla Walla Onions – one plant
Garlic – five plants
Here's a picture of the gardens soon after we planted everything.
Broccoli, Onions and Garlic … Apple Tree in the background.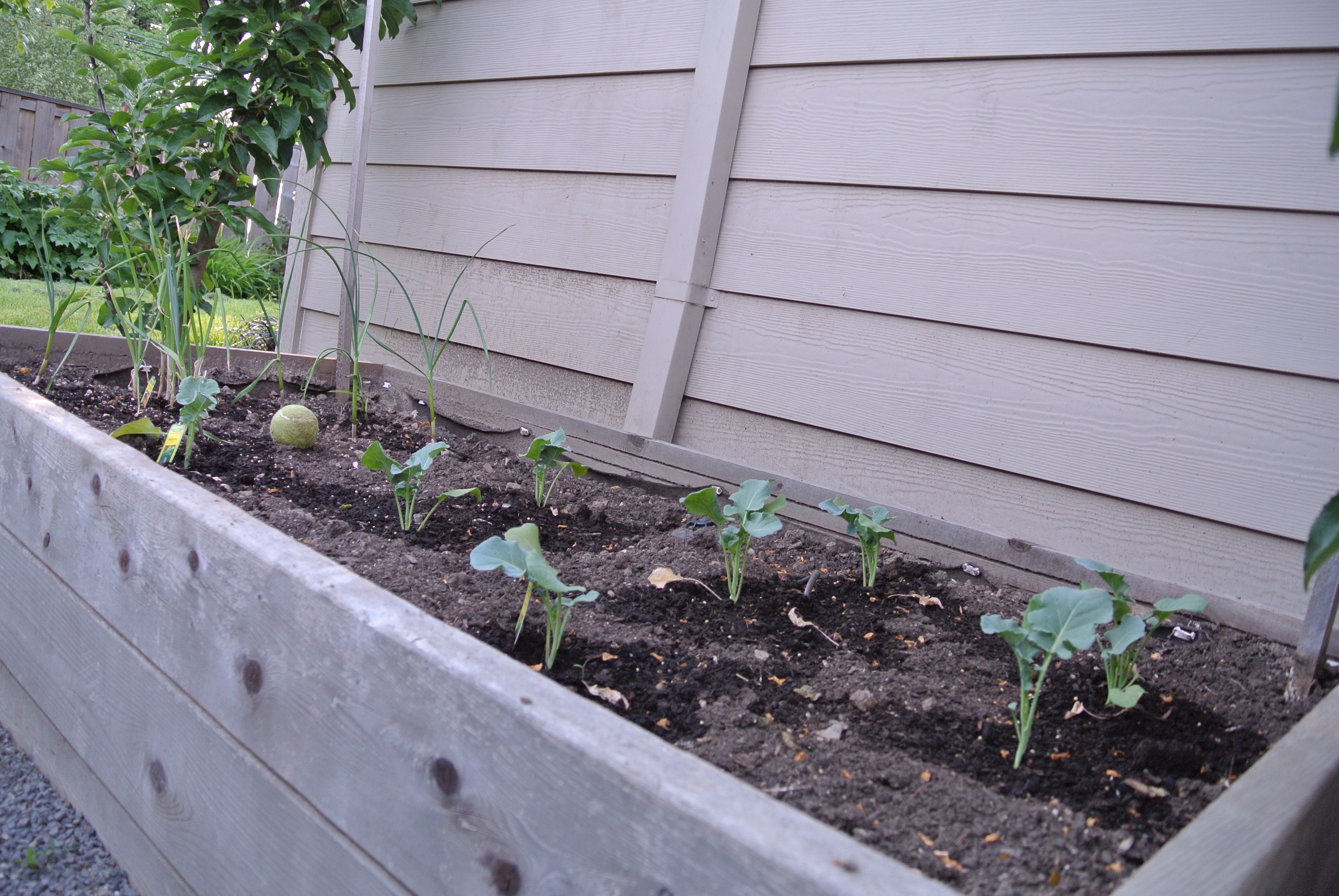 Tomatoes, Corn, Peppers and Strawberries
Hopefully, this will work out better than back East, and that we'll actually get to eat some of what we're growing!