We took Kenny to decarli for Father's Day dinner and it was perfect!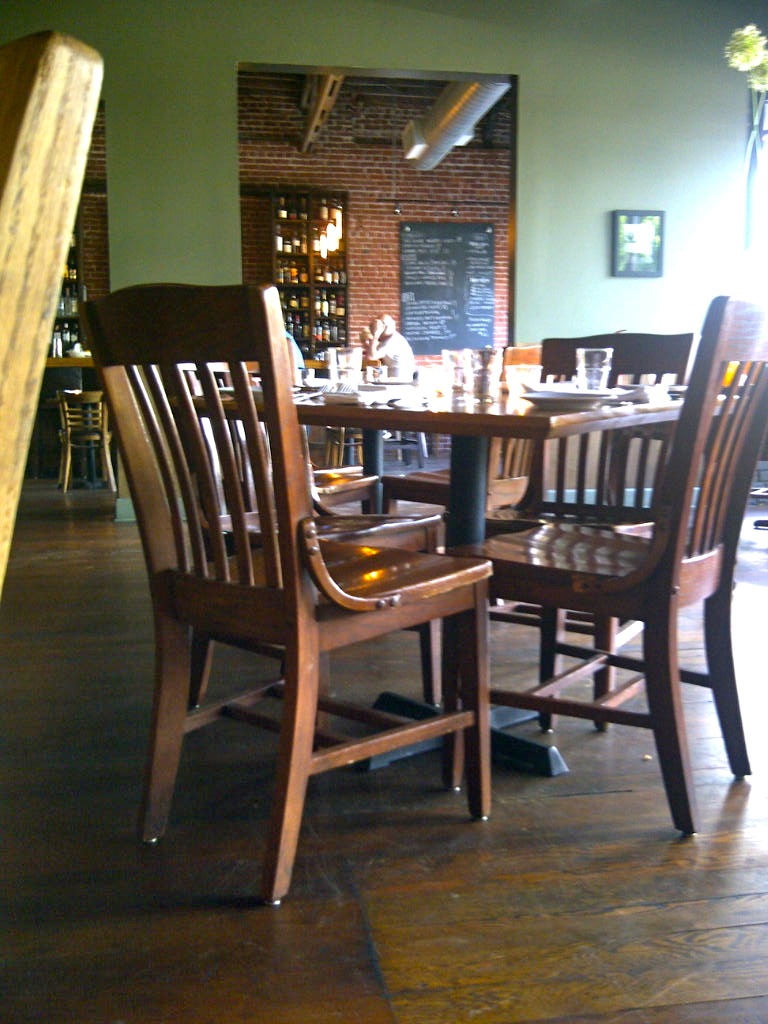 The location was great – a restored space in downtown Beaverton that boasts exposed brick walls, restored Douglas Fir floors and wood beams and rafters.
The dining room was really sharp – and the music was amazing … funky, modern instrumentals.
The menus were simple and sophisticated. Just the right font. And they were clipped to a wood board with a binder clip to allow for frequent updates – functional and cool.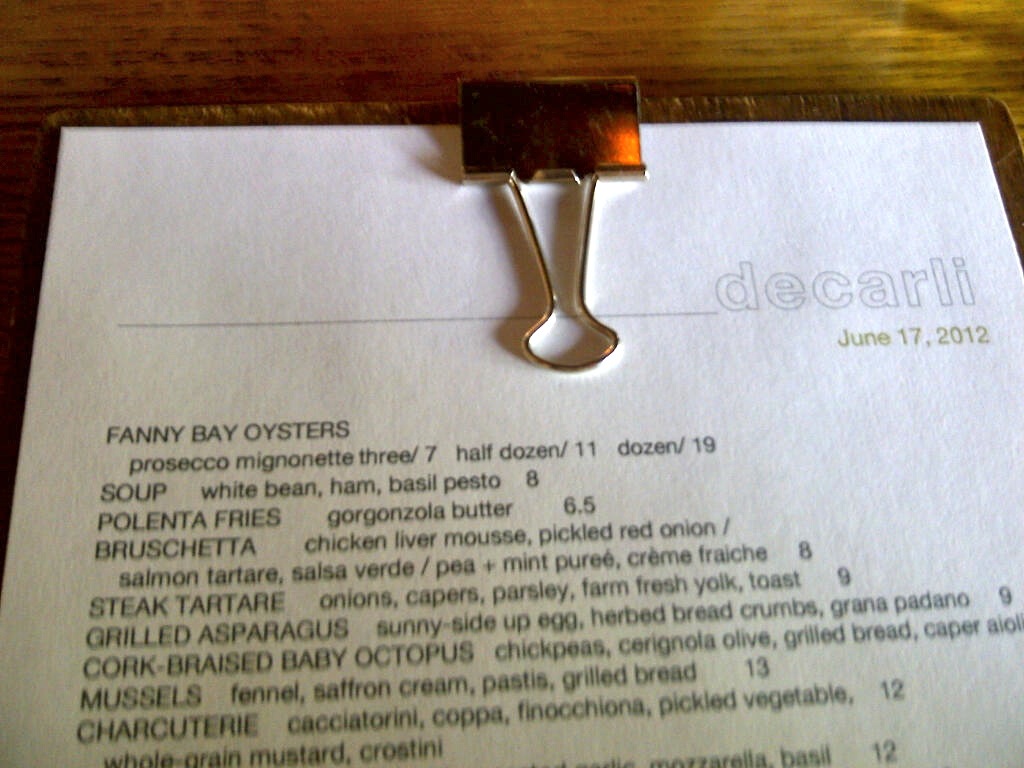 The bread was amazing – and sliced fresh for each customer.
Kenny had the linguini with meatballs and grana padana; I had the chitarra (pasta with argula pesto, oven roasted tomatoes, and ricotta); the kids had what is definitely the best pizza we've tasted since we moved here. (Finalllllly! A decent slice of pizza that had nice sauce and was actually cooked all the way through!). I also had a drink called a Cool Hand Cuke – delish.
We'll definitely be back!